Welcome to my page of handmade Dog Collars.
These collars are fantastic for Dogs as they are exceptionally strong, rot proof and washable.
They can be made in a wide variety of designs and colour combinations. They are competitively priced and are very different to the average dog collar and will make your dog stand out.
Prices start from £8 plus postage
This is dependent on the design and the size of the collar required.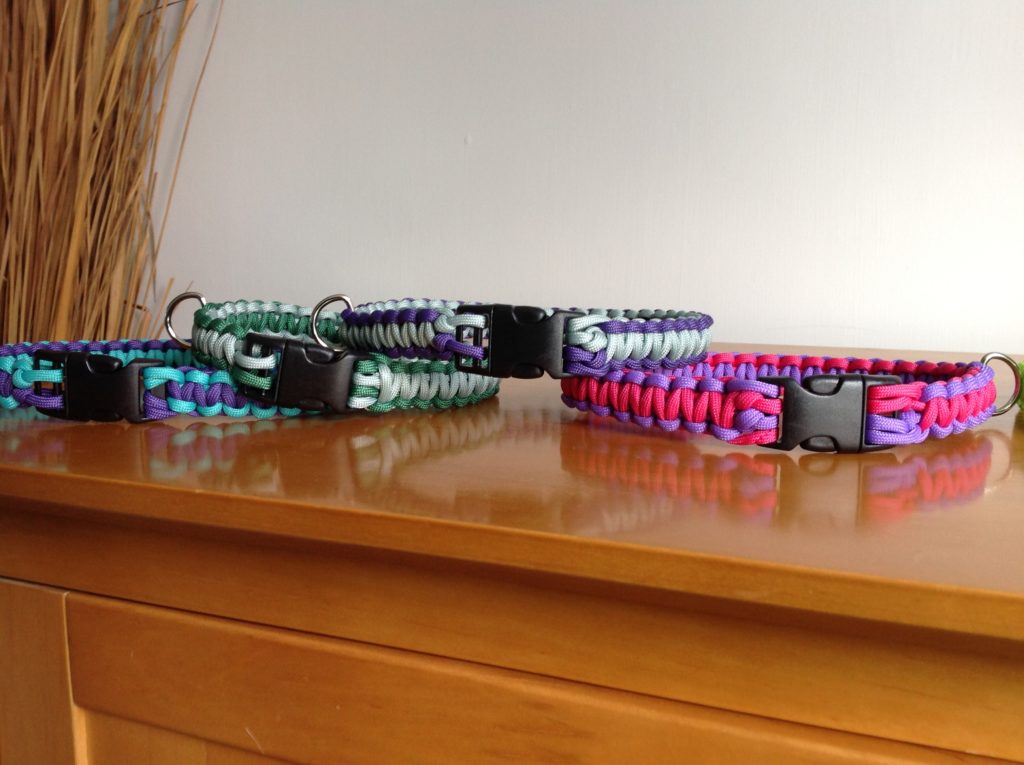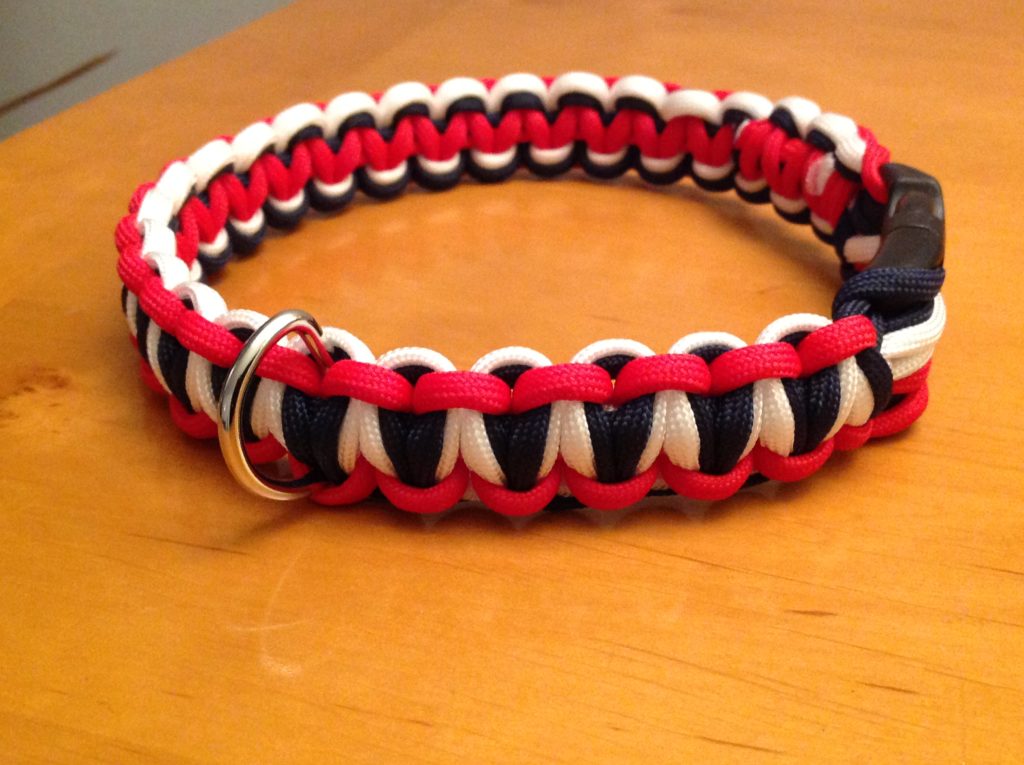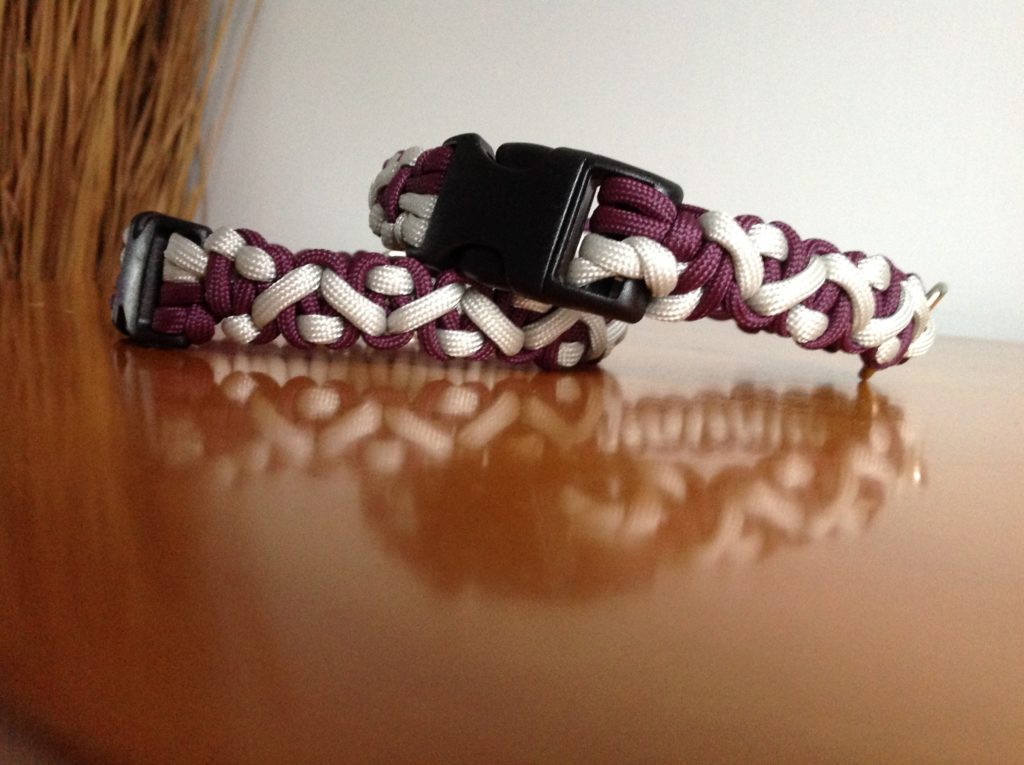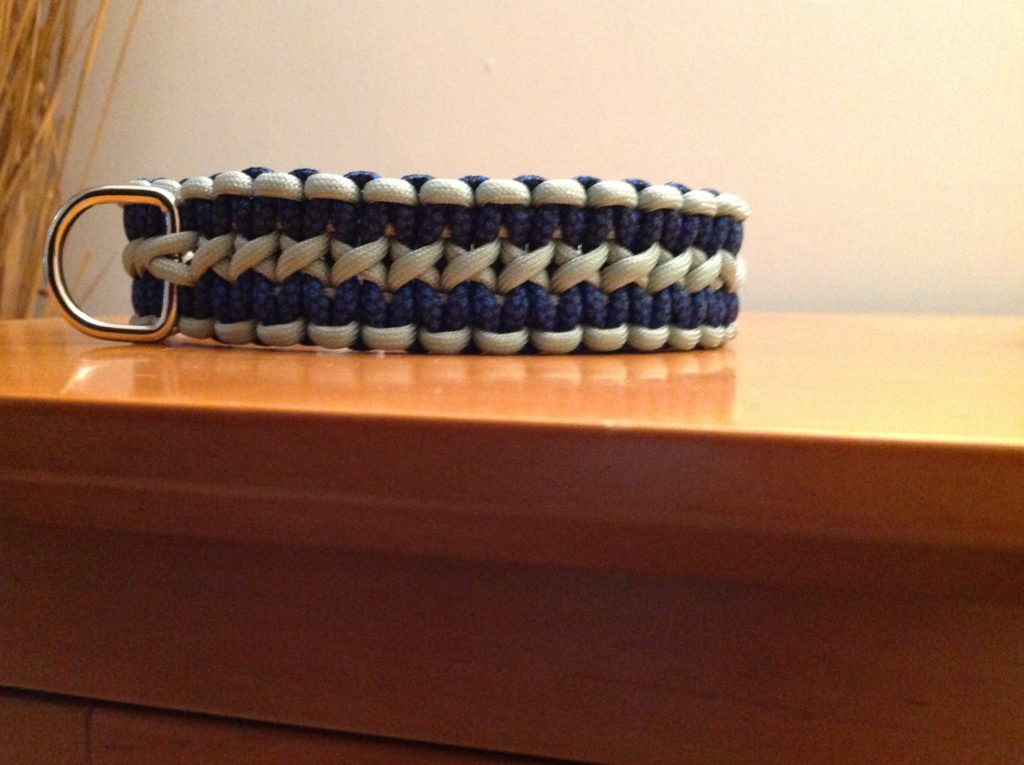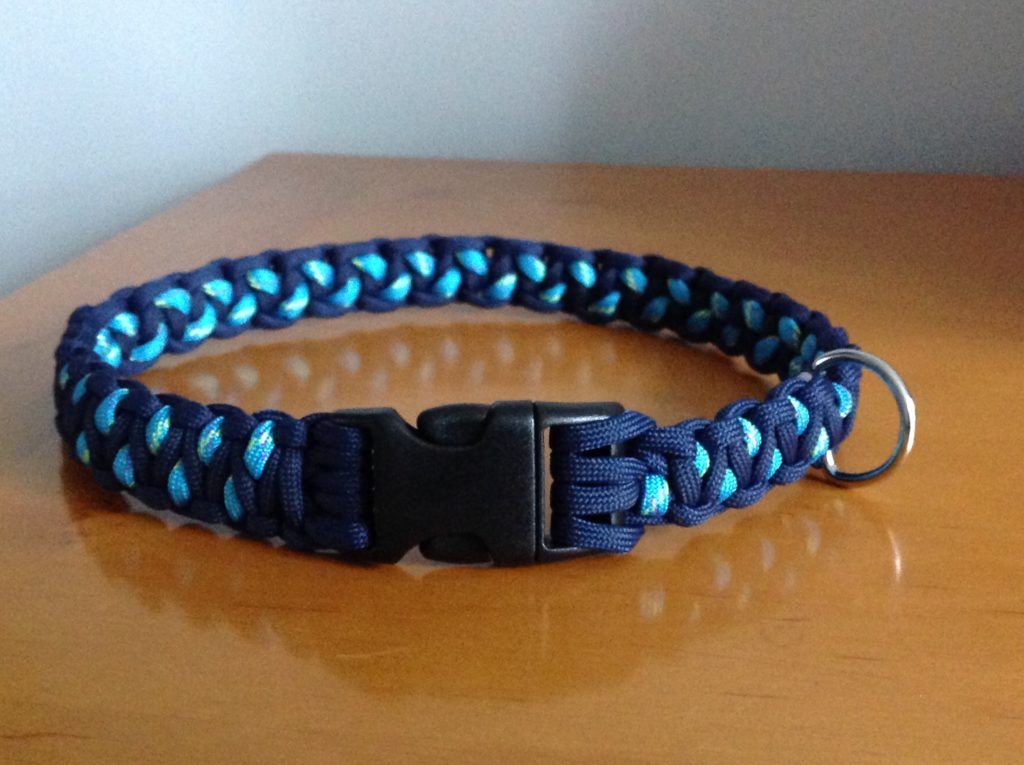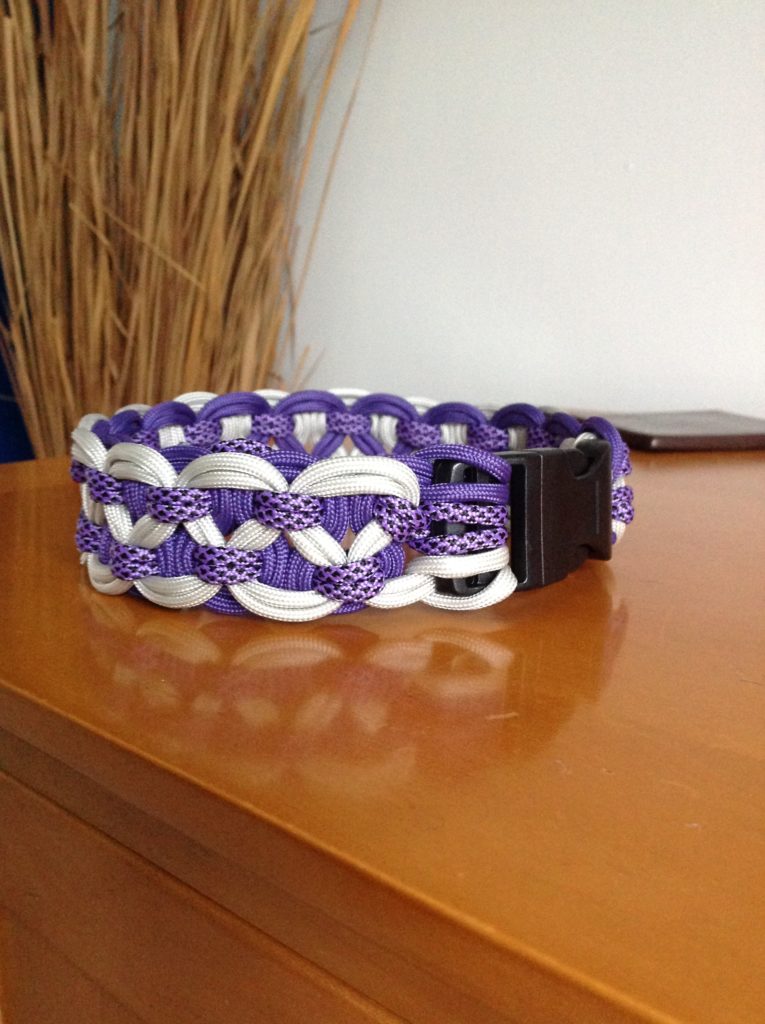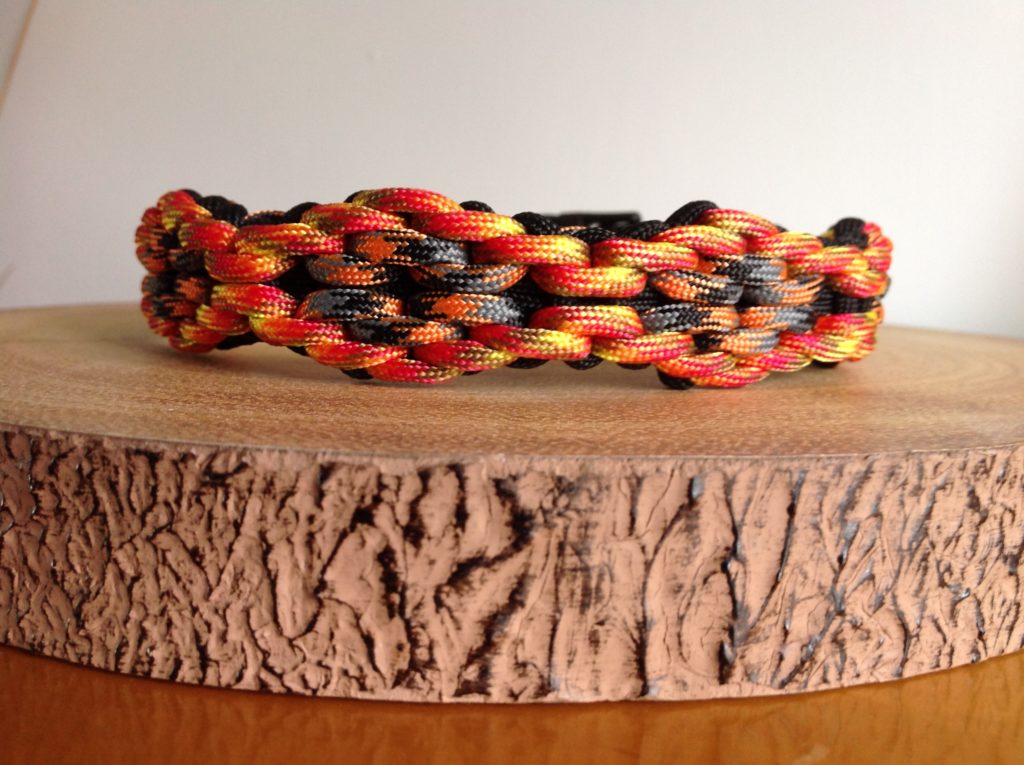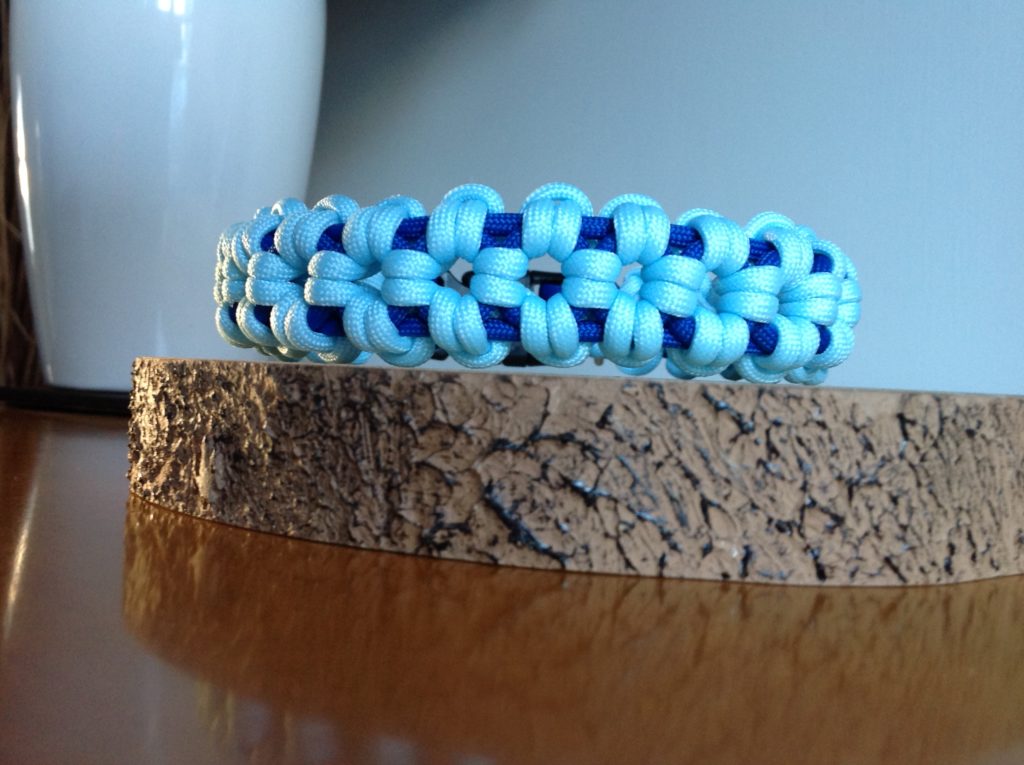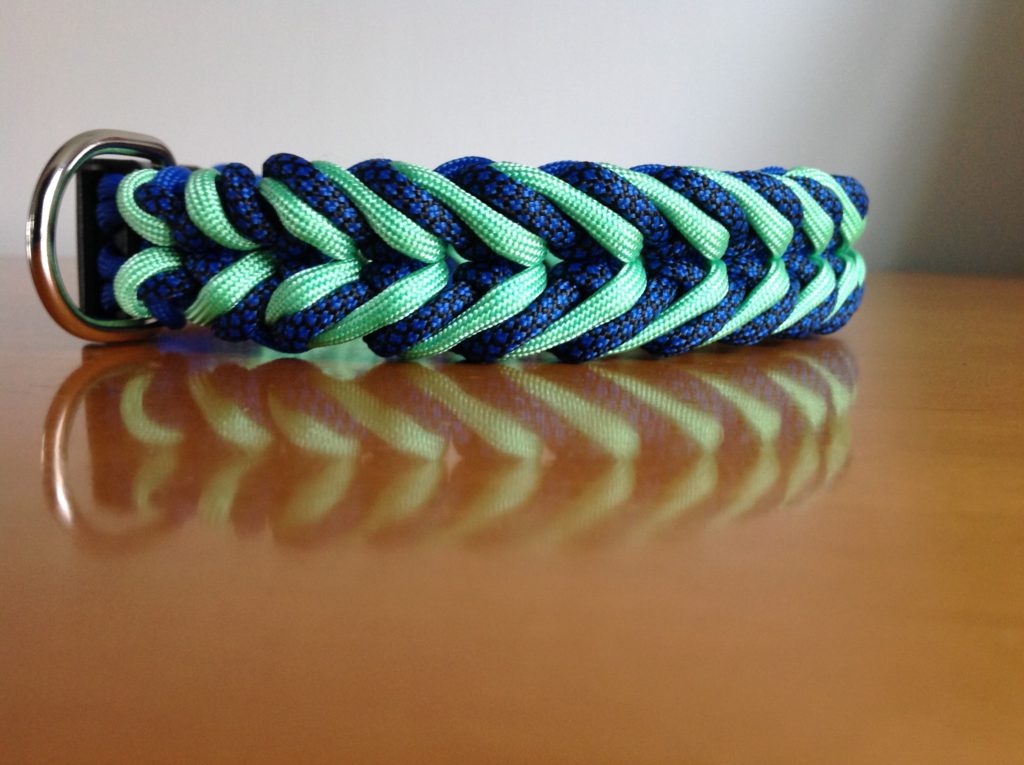 Please contact me for further information: Prices vary with size and postage costs.
Standard collars come with a plastic release buckle and metal D ring. There will be an additional charge for a metal buckle or different closure devices.
This page will be updated regularly with new designs or visit my fb page which will also be updated.